On August 11, 2017, the 2017 Hugo Awards were presented during Worldcon 75 in Helsinki. Here is a partial round-up of results:
Best Novel: The Obelisk Gate, by N. K. Jemisin (Orbit Books).
Best Novella: "Every Heart a Doorway," by Seanan McGuire (Tor.com publishing), reviewed here by Unbound Writer Amanda Baldeneaux.
Best Novelette: "The Tomato Thief," by Ursula Vernon, published in Apex Magazine, January 2016. (Fiction Unbound didn't review the novelette category this year. Should we next year?)
Best Short Story: "Seasons of Glass and Iron," by Amal El-Mohtar, published in The Starlit Wood: New Fairy Tales, Saga Press, and reviewed here by Amanda Baldeneaux (who had the hot hand this year when picking what to review).
Best Series: Perhaps the biggest kudos go to Lois McMaster Bujold, who won the first-ever Hugo Award for Best Series. Ms. Bujold's work has won many awards: five Hugo Awards (plus nine more nominations), three Nebula Awards (and five more nominations), and three Locus Awards. Bujold writes fantasy and science fiction, and the second in her Penric and Desdemona series, "Penric and the Shaman," was nominated for a Hugo for best novella this year but didn't win. But with the Vorkosigan saga winning the Best Series award, I'm sure she went home feeling okay about that.
Back in February 2016 I discussed Bujold's much-anticipated latest addition to the Vorkosigan series, Gentleman Jole and the Red Queen. I'm a huge fan of this series, in part for Bujold's prescience. Decades ago, she predicted ways in which LGBT rights would quickly transform our society. She never turns away from the issues of gender and sexual preferences, and their potential ramifications in a world with high-tech pregnancy options. She examined what happens when an extremely progressive and permissive interstellar Betan society clashes with the repressive, patriarchal, militaristic Barrayaran backwater, shining a light upon the culture clashes that we see transforming the Middle East in the present day.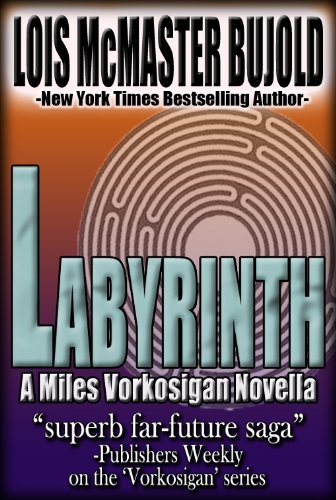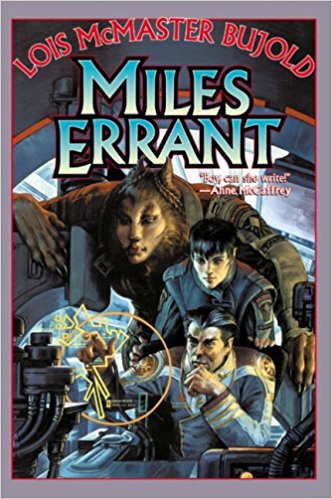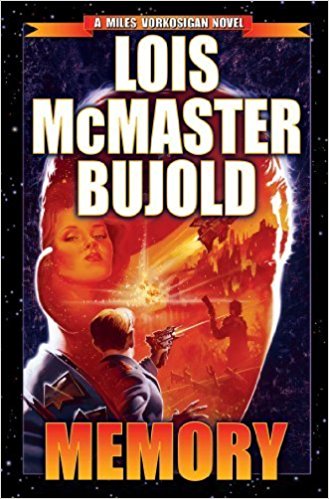 There are two heroes of the Vorkosigan saga: Miles Vorkosigan and his Betan mother, Cordelia, who fights for recognition in the masculine Vor society. Miles is one of the most entertaining, charismatic and vivacious A.D.D. characters ever to appear in fiction. At 4'9", Miles nonetheless has an outsized "great man's son syndrome" (Bujold's words), and a fierce admiration for his father, who is widely regarded as a war criminal of interplanetary scope but is actually a hero dutifully following his Emperor's secret, tragic orders. Miles' parents, protagonists of the first two novels in the series, and of the Gentleman Jole addition, were victims of a poison gas attack while Miles was still in the womb, leaving him with terrible physical limitations in a society where genetic mutants are often eliminated, especially those born to the highest Vor military caste of rulers. Although Miles scores highest-ever on Barrayar's military academy's written admission tests, his pride and fragile bones lead to his spectacular failure in the Academy's physical tests. Out of the ashes he launches his career as an imperial secret service interstellar mercenary admiral because the last thing Miles wants to be, with a whole galaxy to explore and a mercenary fleet at his beck and call, is heir apparent.
Other Winners of a 2017 Hugo Include:
Best Dramatic Presentation, Long Form: Arrival, screenplay by Eric Heisserer based on a short story by Ted Chiang, directed by Denis Villeneuve (21 Laps Entertainment/FilmNation Entertainment/Lava Bear Films). This film was based on the story "Story of Your Life," by Chiang. Unbound Writers Gemma Webster and Jon Horwitz-White recently took sides on whether the book or the movie were better.
Best Dramatic Presentation, Short Form: The Expanse: "Leviathan Wakes", written by Mark Fergus and Hawk Ostby, directed by Terry McDonough (SyFy). Another of Fiction Unbound's semi-regular "books vs. TV show/film adaptations" explorations was mine matching up James S.A. Corey's books against the SyFy Channel's TV Series The Expanse, based on the book series. Corey's series was also a finalist for a Best Series Hugo Award, BTW.
Best Editor, Short Form: Ellen Datlow. Fiction Unbound's Sean Cassity discussed his long-time admiration of Datlow's skillful selections here.
And finally, if you can't get enough, here's a link to all the winners and nominees. I, for one, have a few of the nominated series on my short list to read. Enjoy your own discoveries!